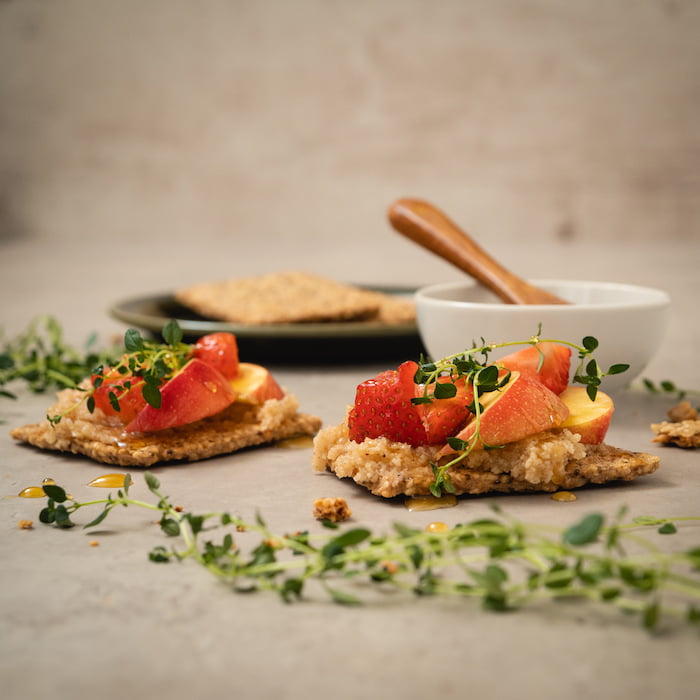 A gluten-free treat
Gluten-free crispbread, apple, coconut, cinnamon and almond are an irresistible combination for anyone with a sweet tooth. Try and enjoy!
Ingredients
Gluten-free Seed Crispies Seed Crispbreads, e.g. Oat & Sunflower Seed
200 g coconut flakes
1 tsp. cinnamon
1 dl almonds
Maple syrup
Apples
Strawberries
Directions
Add coconut flakes, cinnamon and almonds in a blender.

Turn the blender on and add runny maple syrup until the mixture is solid enough. 


Slice apples and strawberries.

Spread the mixture evenly on Seed Crispbreads and decorate with slices of apple and strawberry.
Serve and enjoy immediately!